PT. EMI INTERNASIONAL specialized in Manufacturing of Electronics Products, Wire Harness Assembly, Sub Electro-Mechanical Assembly and Inspection since year 2000 and we always committed on customer satisfaction requirement.
Our Vision
To be Partner in electronics Manufacturing Quality Services. 
Our Mission
• Cost Effective, Excellent quality with Timely delivery.
• Provide Innovation and creative idea.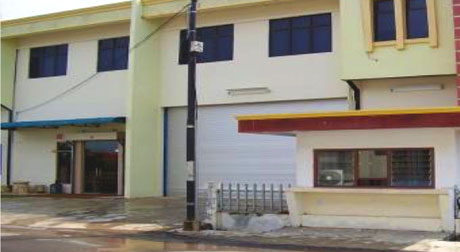 ESTABLISHMENT AND BACKGROUND
May 2000 - 2001:
Sub-contractor for sorting of magnet Holder (BIA-324 & BIA-339) From PT. Shin-Etsu Batam.
Feb 2002 - 2003:
Sub-contactor sorting Visual Inspection Soode Optik Pte Ltd in Singapore, for Project of sorting Washer and Panasonic.
Year 2004- 2005 :
Sub-contractor Panasonic, Sincom (On behalf vendors to solve quality Issue) And Assembly Sanyo Products : Shaver model, Light.
Year 2006 - 2007 :
Sub-contractor PT. Reikou for assembly, supply manpower to PT. Racer Technology and PT. Shin-Etsu Batam for sorting.
Year 2008 - 2009 :
Sub-contractor Panasonic for Nitendo-WII and Blue-Ray.
Year 2010 - 2016:
Sub-contractor Panasonic Base plate, Epson and Philips for the Logistic Service.
Year 2016 :
Change company name from PT. Ekasurya Mechatronic Internasional to be PT. EMI Internasional.